Hughes Krupica will assist tech individuals and companies with start up requirements, funding rounds, compliance, regulatory and commercial legal needs
We assist tech companies and/or organisations which have a tech function with the full set of legal requirements but ensuring our services are aligned to fit with their business lifecycle – such as start up or expansion to new territory or market stage and software development and licensing structures, and hardware import/export and warranty repair systems legal planning. We will compete with legal tech tools which provide uniform precedents for funding rounds, and we will add value by either incorporating tech into our service or ensuring our service provides specific expertise.
We also deal with compliance and regulatory functions for companies in our outside of the tech sector, but through using compliance tech tools such as Complius developed by Quant LegalTech.
Funding for the Founders
The innovation focus required for Tech companies is of supreme importance and can naturally overshadow the more mundane process of legal structuring through corporate and contractual preparation. Tech entrepreneurs will also look closely at ensuring they adopt any useful legal tech early on in the business lifecycle, to ensure that there are no unnecessary wasted costs and resources through inefficient use of lawyers. In the early pre-Series A funding rounds stage, friendly and flexible investors close to the heart of the business will normally accept greater risk, but will seek to tighten control mechanisms and put in place provisions to avoid unfair dilution, balanced with ensuring that dilution can take place if conditions are met for agreed business development and expansion.
We will work with tech entrepreneurs at an early stage to reduce the pressure on their time and resource and to put in place credible trust and relationship building measures to allow progressive funding rounds to develop around share subscription agreements, shareholder agreements and the bye-laws/regulations/articles of association of the relevant entity or entities in the group.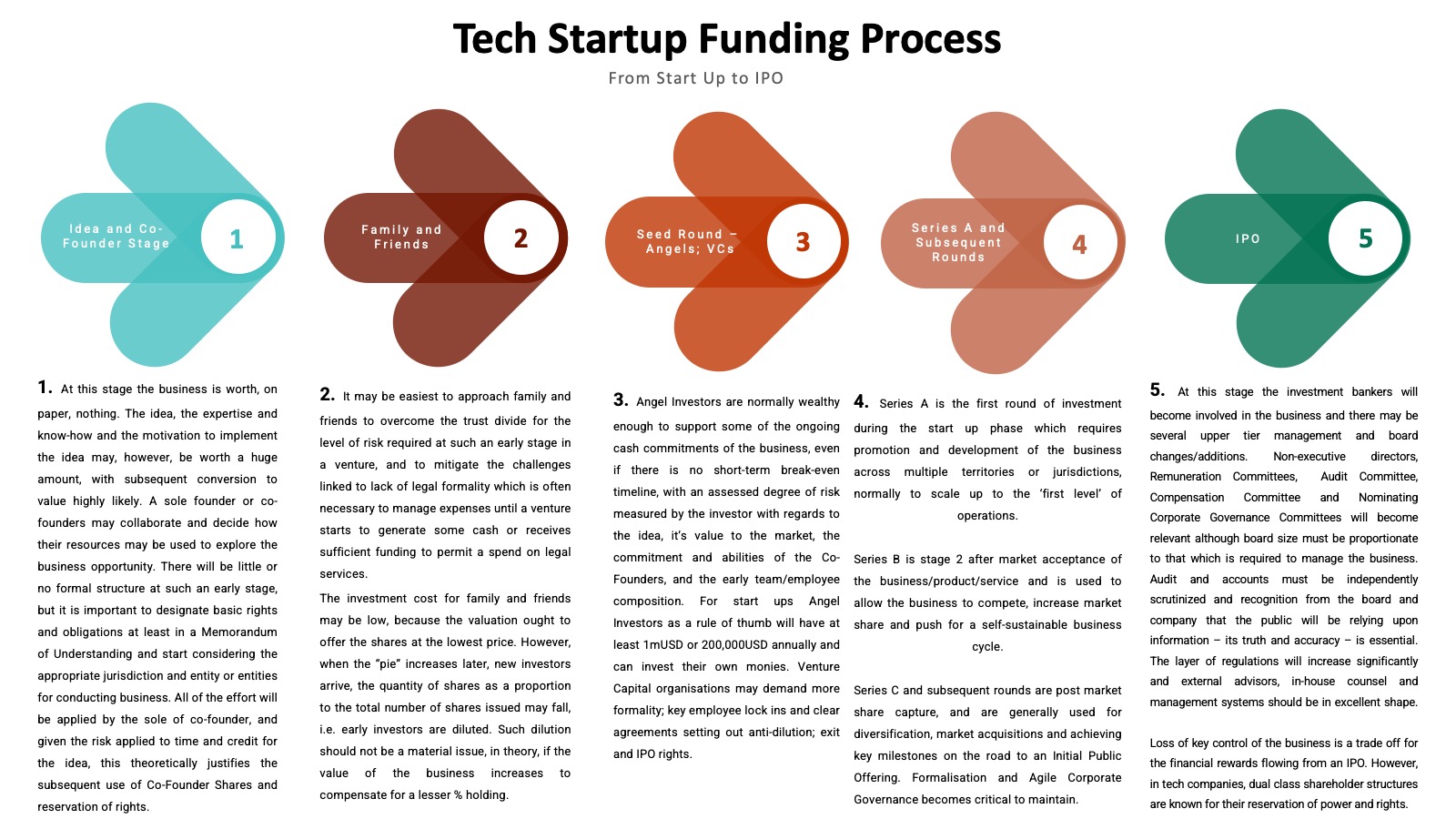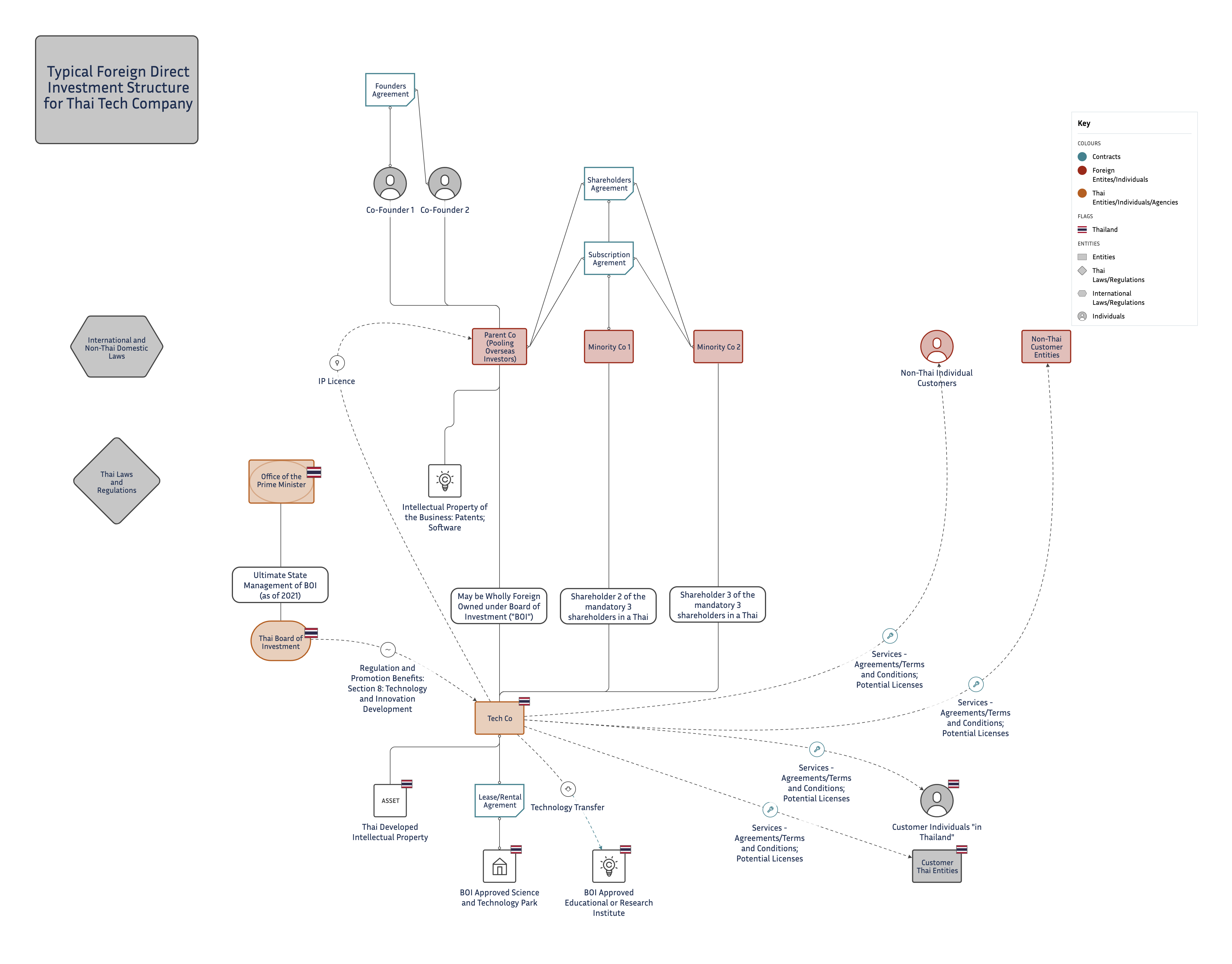 Tech Business Compliance
Compliance has never been a fun word for creators and entrepreneurs seeking to disrupt a market through innovation and eliminating inefficiencies with tech systems. However, compliance is essential to provide confidence to investors, avoid issues with authorities and regulators, avoid penalties and sanctions and ensure resource is not diverted into fixing issues relating from non-compliance.
One key aspect of compliance relates to licensing and usage of the software and hardware of the tech which must be mapped out and understood due to the nature of tech being cross-border with data moving at high speed and being stored and used in multiple jurisdictions. Security compliance is also essential and in Thailand the Personal Data Protection Act, the application by other jurisdictions and regions of data protection such as the General Data Protection Regulation all mean that the business plus suppliers and wider stakeholders controlling or using data must be part of the compliant network.
Compliance can also be mapped into the tech business through tech tools, such as Quant Legal Tech's "Complius" which may be adapted to incorporate a list of compliance tasks for regulated or unregulated companies, monitoring and supervisory functions for managers and administrators of the business, and guidance notes to understand the applicability of a regulation in a particular context.
Patent and Licensing Protection and Risk Management
The value of a tech business may hinge materially on its patent and intellectual property portfolio. This can involve
1. Obtaining patent productions for new technologies
2. Leveraging additional value from existing patents
3. Expanding a patent portfolio through acquisition and licensing
4. Licensing technologies to third parties
5. Disposing of or desisting use of assets that are no longer useful or do not have value
We do not hold ourselves out to be "Patent Experts" and we do not employ any. However, the value we can add to tech business is to assist using a general in-house counsel service approach to bridge the business with patent agents and where appropriate based on volume and value of patents, implement tech for patent management.
For licensing, we can provide opinions on applicability and enforceability of licensing requirements into the Thai jurisdiction and also assist with contractual provisions and localisation.
Collaboration Ventures and Investment
The nature of tech entrepreneurism lends itself to fluid collaborations to explore application and development of tech in new industries and platforms which will often require other participants. This can involve traditional legal "joint venture" corporate entity, limited liability partnership and contractual modelling to allocate investment and resource to appropriate balance of risk between the parties. This may also require fresh thinking to increase risk for one or more parties to allow another party to explore development of a product or market within a particular timeframe on a project basis. One tech enterprise may become involved in many projects in different jurisdictions and the contractual and corporate framework for business dealings will inevitably require adaption to deal with legal; regulatory; cultural and social factors which prevent a one-size-fits-all approach to project execution.
Board Compliance and Development, Pre-IPO
Ideally a tech business will integrate compliance into its corporate governance from an early stage. However, in a fast paced business development cycle, this may not always be possible. As the business grows to the point where there is serious consideration to the prospects of an IPO or an investment round pre-IPO, a sharpened focus on compliance and corporate governance procedures will be necessary. A legal audit of the compliance status and recommendations for systems to improve compliance including the use of tech to do so is a good tool for assisting busy directors with this essential set of requirements.
Avoiding and Managing Tech Disputes
The rate of accelerated growth in the development and use of tech means that disputes are more likely to arise which can relate to:
1. Perceived breach of delivery of promises of return on investment for early or later funders
2. Breach of compliance requirements through negligence causing damage to the business and investors
3. Valuation disputes for the purpose of funding, exit, sale or IPO
4. Contractual disputes over services – software or management of hardware, or goods – manufacturing, maintenance and supply of hardware.
5. Conflicts of interest if founders, investors or other stakeholders are involved in complimentary and/or competing businesses
Awareness of how these disputes arise and the pattern of outcomes and costs of disputes is essential to assist with avoiding disputes where possible, setting disputes early but cleanly to avoid escalation or where a participant is acting in bad faith – use a dispute resolution system as efficiently as possible to address the dispute and optimise obtaining a favourable outcome.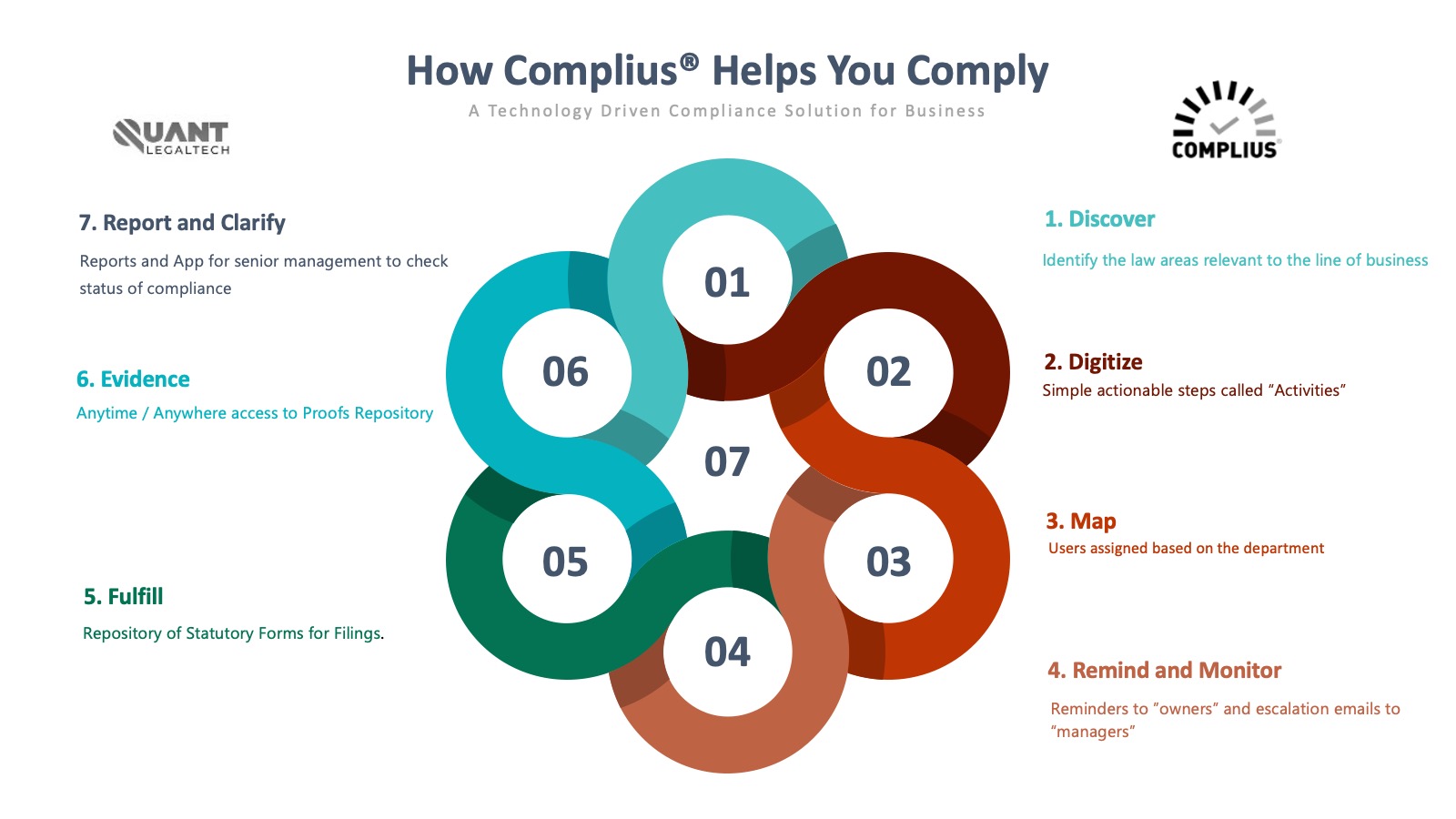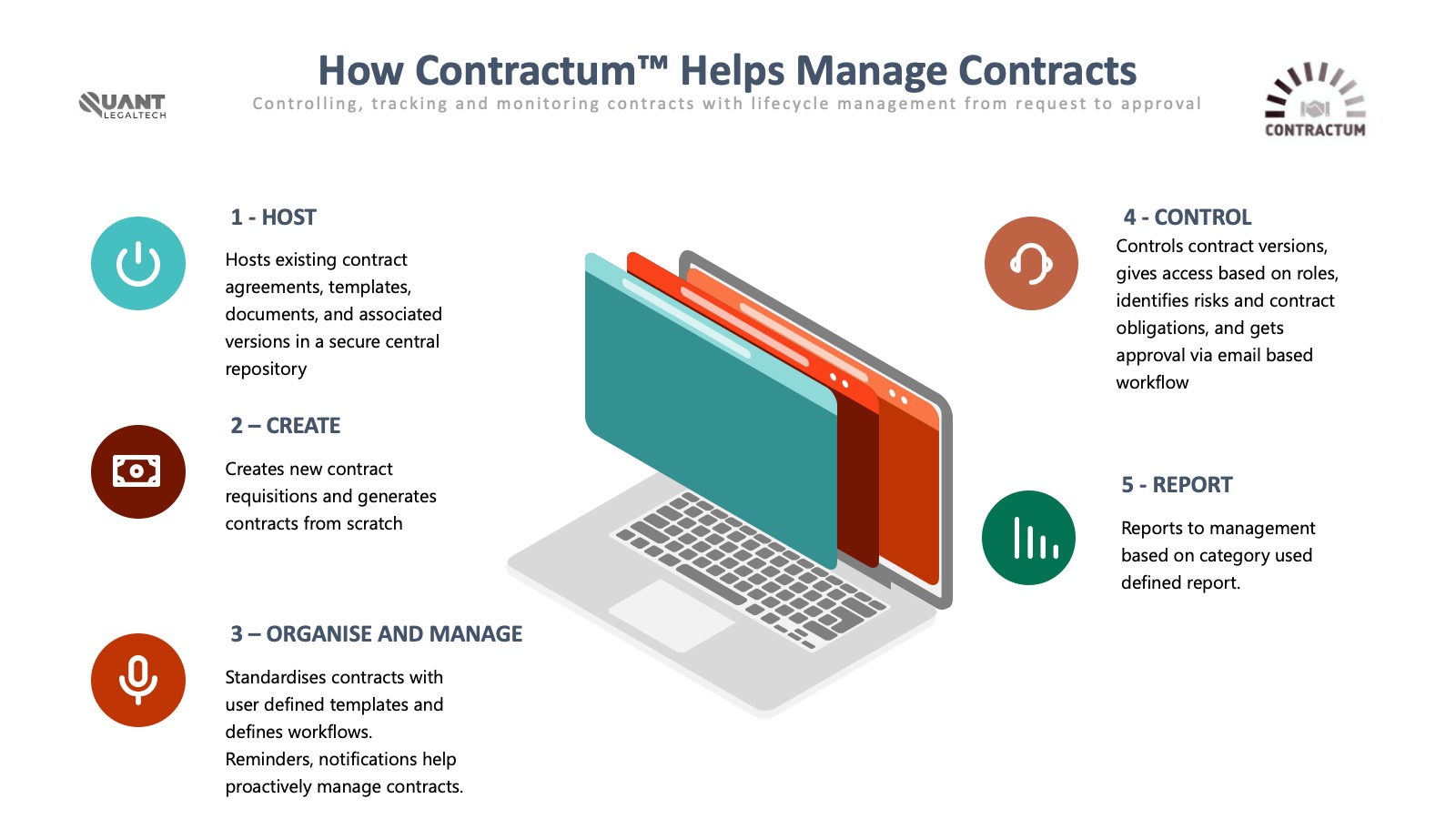 Hughes Krupica's team are sincere supporters and users of tech and will apply their passion to assisting tech companies at various stages of development and business activities
Hughes Krupica will use a variety of corporate and commercial legal tools to support your tech business in a specific manner, and with efficiency and pragmatism at the forefront of delivery. We will look at how your business can save legal service costs by adapting our delivery methods and empowering your business to move forward with confidence on corporate governance, compliance, contract management, intellectual property/patent portfolio management, fund raising credibility and efficiency and dispute avoidance strategies.
TECH MINDED LAWYERS
Supporters and users of tech well placed to understand an innovative tech platform's role in business
NOT AFRAID OF REDUCING LEGAL INPUT THROUGH TECH EFFICIENCY
One of our primary objectives is to provide legal services so that a tech business becomes less dependent on our service, empowered to grow as self-sufficiently as possible, but with access to specialist advice on a convenient basis
WIDE SET OF LEGAL TOOLS TO HANDLE TECH CO NEEDS
Our team carries the set of legal services leadership and implementation tools to service corporate governance; contractual; licensing; compliance and regulatory and dispute related needs.
SIMPLIFYING LAW AND APPLYING TO THE BUSINESS
Even though a particular legal system or set of rules may be complex and unwieldy, we see our role to add value as requiring simplification of law so our clients can focus on their business as much as possible. Our reports, opinions, presentation and approach are modern and accessible, understandable and clear, in keeping with the tech philosophy of simplification through progressivism.
Subscribe to our newsletter
Receive legal updates and firm information.
(generally no more then 2 emails per week)
* We don't share your personal info with anyone. Check out our Privacy Policy for more information.