Developer's and Buyer's alike have choices about the way they buy and sell real estate in Thailand, when foreigners may make up a significant percentage of potential buyers. This is because Thai nationals have the very straightforward option of buying freehold land and building in relation to single dwellings, or freehold of a townhouse or other property.
Foreigners, however, have less options. Foreigners can lease land for a maximum of 30 years registered lease term. Beyond the 30 years, there are questions about enforceability and practicality of lease renewals. Public Companies can persuade foreign buyers to buy 30 year lease terms with renewals, because of the perceived stability of such companies, and the trust buyers will place on contracts approved at board level, and regulated. However, private developers don't have the luxury of relying upon such trust, and must persuade foreign buyers that a lease will not simply expire after 30 years, and the whole property right disappears. This also impacts on the potential marketability of the re-sale of the property which may diminish instead of appreciating, if the lease term is ticking down.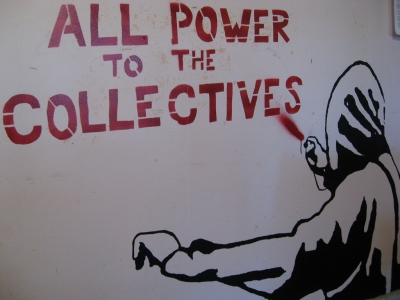 There is a now well used, and better refined solution to this issue. It is not appropriate in a real estate development to encourage foreigners to set up Thai companies to acquire land parcels and then purchase buildings. The Land Code was clearly drafted to restrict such activities, and the matter of shareholders in such companies is also an issue for those that don't operate legitimate businesses in Thailand and therefore cannot operate such a company. Instead, the term "Leasehold Collective Structures" is used whereby all owners (Thai and Foreign); lease their land from one Thai company, which owns all of the land plots in an estate. Such a Thai company is designed to 'manage' the estate, although it can outsource the management of the estate to a professional management company.
All owners then set up their own foreign entity – and regulate their relationship through a shareholders agreement. That foreign entity takes a percentage of shares in the Thai company which owns the land underneath the real estate development. That percentage must, of course, be 49% or below, due to the restrictions on foreign ownership of Thai companies.
The shareholding owned by the foreign entity is the key to ensuring a lease will be renewed. This is compliant with Thai law, because the land will revert back to the Landlord at the end of the 30 year term, just as the law intends. However, the renewal will also be made, because the same parties to the original agreement, also wish to register a new 30 year term, and there are veto rights to prevent the leases from not being registered. This is a great form of protection for lease terms.
Notwithstanding this great system, when we have represented buyers and developers, there are a series of issues that often need refining and planning, to make the structure work properly. This is where we are often engaged to provide advice:
How are lease renewals 'paid for in advance' when the market value and the Minimum Assessed Value are unknown?
What type of Shareholders Agreement can be effectively used, without overcomplicating the relationship between owners?
Should the leases contain 'termination' rights, if owners breach the rules of the estate? If not, what happens if owners do not pay their common area fees?
Who owns the common area in the estate?
How can ownership of buildings in the estate be structured, because foreigners can own buildings?
Which legal structure in the collective leasehold structure is optimum for allowing re-sales to process as smoothly as possible?
How can the Thai company managing the estate regulate its tax affairs as an owner of land, a lessor of long leases and not create large tax liabilities for owners on an ongoing basis?
These questions will be dealt with in other posts, but in order to properly understand Collective Leasehold Structures, please contact one of our Senior Partners.