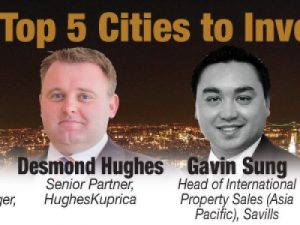 Desmond Hughes will be speaking on a panel and delivering a presentation on Saturday 23rd November at the SMART Investment & International Property Expo 2013, Hall 1D, Hong Kong Convention & Exhibition Centre.
On the Panel, Desmond will be quizzed on the investment opportunities in the property segment in Bangkok, and comparing that with Phuket as two distinct property markets within Thailand.
In his presentation, Desmond will be providing detail on his experience of 10 years in Thailand and the surrounding regions, providing legal and practical pointers to property investors looking at Thailand as a place to invest. Desmond passed the Overseas Lawyers Qualification Examination in Hong Kong in 2012 and is therefore able to compare certain factors in the Hong Kong property market and legal environment, to the environment he has extensive experience in – Thailand.
Questions will be welcomed both at the Panel Session and the Q&A segment of the Presentation.