Climate Change, Principles, Complaining, Noise, and Positive Action
Amidst the backdrop of the United National Climate Change Conference 2021 held in Glasgow, United Kingdom[1], there is much to 'complain about' and there is much complaining. However, whilst high minded principles and objectives are critically important to create momentum, it is the driving forward of an idea into action that crystallises value which is a scientifically natured equation. We can dream of a better climate, imagine conserving our resources, click "like" on photos relating to biodiversity, use alternatives to plastic bags and straws, but collective and individual action is the translation process essential for an improved outcome. The value in outright complaining beyond making a topic 'trend' on social media or to create self-interest oriented attention, has diminishing returns over time.
A focus on methane reduction and advocacy for more plant-based diets as a short-term high impact strategy has gained traction in recent climate change forums[2]. The continued use of fossil fuels attracts much complaining, to the extent that protestors are willing to risk their lives, the lives of drivers and passengers in vehicles on motorways and roads as a perceived justifiable risk for the cause [3]. Whilst this goes on, the demand to use fossil fuel energy continues, with demands being made of OPEC+ to increase output to assist the US and global economic post-pandemic recovery, perhaps indicating that complaining too loud with no immediate substitution plan can be costly[4]. There are plenty of global citizens suffering from and complaining about the rising cost of fuel and Thailand is not immune to this phenomenon[5]. The conundrum of making a positive turn in climate change is multi-faceted and attempts to simplify too much by outright 'complaining' can be counter-productive in achieving noble goals.

For example, Brazil has been portrayed in certain public arenas as an 'eco-villain' based on criticisms of deforestation, illegal miners, land clearance for soybean production and indigenous community rights violations[6]. However, the tension that exists in relation to Brazil's agricultural activities are market based. Consumers either cannot afford to the additional costs of sustainable products, or consciously choose not to buy them. Farmers have to invest heavily in tech, and there are now many innovative technologies ranging from alternative cattle feed derivatives, such as seaweed, to biological control of methane production through introduction of bio-inhibitors. Complaining about Brazil in general will not make a difference. Investing into Brazil's agritech business and assisting with adjusting consumer capabilities and demand preferences, will.
The right to complain is an essential legal right attached to principles of access to justice, the right to be heard, the right to receive compensation or remedy for damage and is a highly valuable check and balance against abuse of power by an individual, entity, agency – private or public. Whistleblowing is an essential 'complaint based right' which can achieve exposure of unethical practices, and also abuse of humans and human rights.
The right to complain should not be underestimated or belittled. However, the abuse of the right to complain as a thin veil of smoke designed to obfuscate the truth of inaction, armchair based observations, and the desire to 'fit in to the trending debate' could be damaging to the ecosystem of 'taking affirmative action'. One thing is for certain, climate change won't be addressed merely through the act of vicarious complaining, virtue signaling minutia. Hypocrisy is also the enemy of educating ourselves on what we can and should do to make a difference. Eating a plant burger, but on a luxury engine powered cruising yacht? Owner of a 'bag-for-life' but planning to carry it on your next strictly unnecessary domestic or international flight? Critical of deforestation, but discussed it as recreational cocaine user [7]?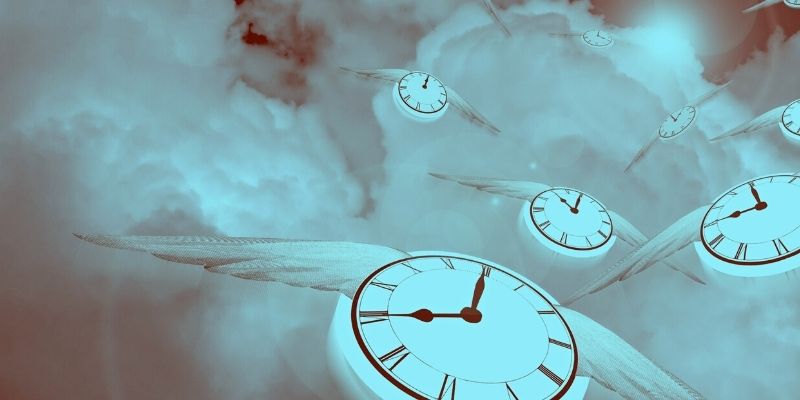 Some balance is required in everything we do, just as it is required in the ecosystem we are destroying over time. Complaining is an art and science, but not a panacea. Positive action will be far more effective than polluting the internet airwaves with complaints.
[1] UN Climate Change Conference UK 2021 see: https://ukcop26.org/
[2] Scott Wallace Reducing methane emissions vital for climate action, but not 'get out of jail free card' (World Bank, United Nations 31 October 2021 see: https://news.un.org/en/story/2021/10/1104492 )
[3] UK clamps down on motorway-blocking campaign by climate protestors (Reuters Online 22 September 2021 see: https://www.reuters.com/world/uk/uk-clamps-down-motorway-blocking-campaign-by-climate-protesters-2021-09-22/ last accessed 7 November 2021)
[4] David Sheppard, Tom Wilson, Derek Brower & Myles McCormick White House says Opec risks imperilling economic recovery (Financial Times Online 5 November 2021 see: https://www.ft.com/content/4a2fc7b2-c963-4418-9997-d1bf203c3a35 last accessed 7 November 2021)
[5] Mongkol Bangprapa Energy Minister explains diesel pricing (Bangkok Post Online 5 October 2021 see: https://www.bangkokpost.com/thailand/general/2192831/energy-minister-explains-diesel-pricing last accessed 7 November 2021)
[6] Bryan Harris Crop of agtechs aim to overturn Brazil's image as eco villain (Financial Times Online 5 October 2021 see: https://www.ft.com/content/26aca9bd-8bb1-412b-bd8c-fcfd84f4ac94 last accessed 7 November 2021)
[7] Michael Stott Columbia's president says cocaine users culpable in Amazon destruction (Financial Times Online 5 November 2021 see: https://www.ft.com/content/375f07cd-4c3b-404a-b812-1b81dca7c1c7 last accessed 7 November 2021)